How to withdraw from Uwin33
You can withdraw your funds via Local Bank Transfer.
Funds may be withdraw from your account using the following methods:
1. After logging in, click [Withdrawal] button on the top menu bar at our home page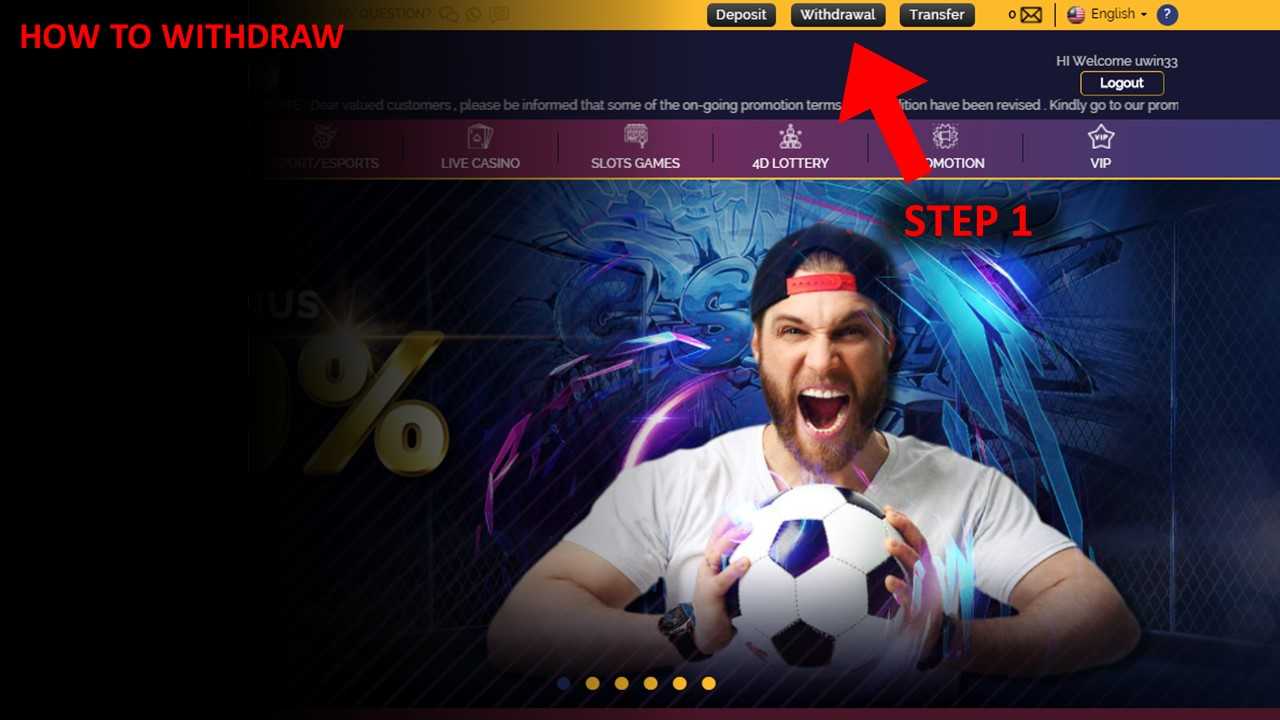 2. Insert the amount of withdrawal.
3. Select your preferred bank, Example: Maybank.
● If you have previously withdraw from UWin33 and wish to use back the same account, just choose "Existing Bank" and the information will be fill in automatically.
● If you have never enter bank account or would like to use a new account, choose "New Bank".
4. Make sure the bank details are correct and click "Withdraw".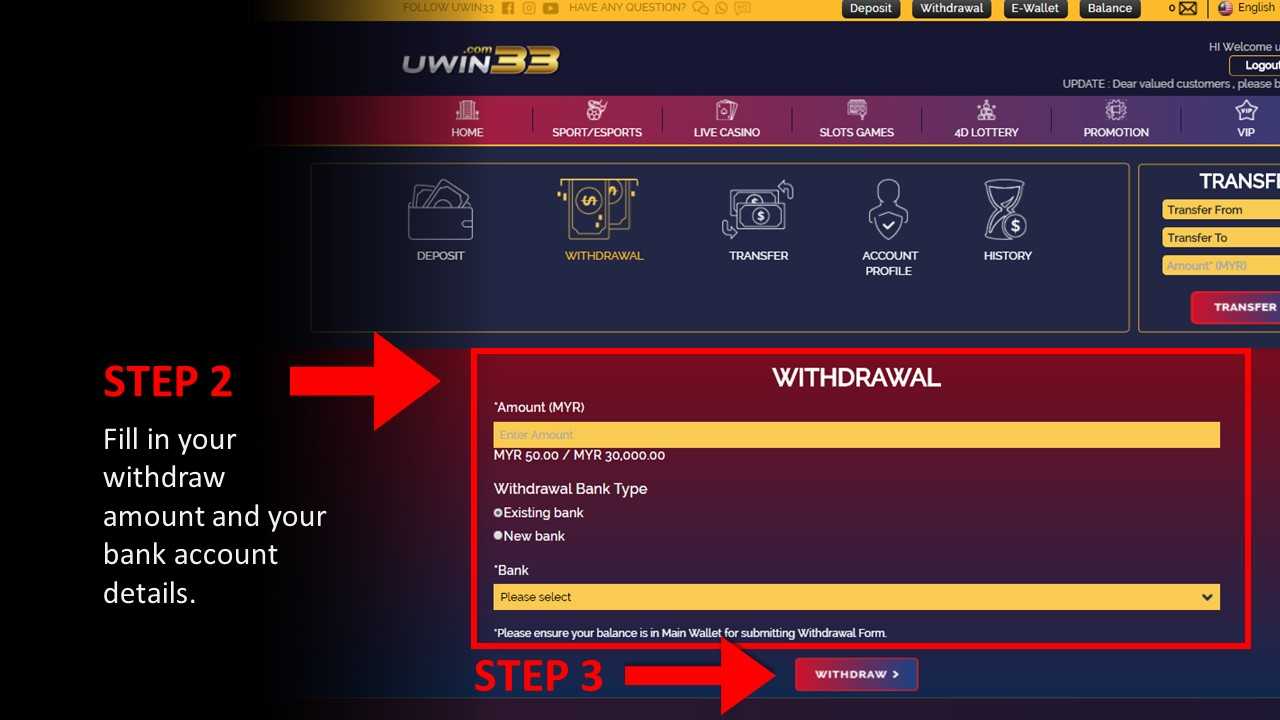 Things to Take Note:
1. The funds will be transferred to your account as per your instruction once the request is verified by us. Verification will require 10-30 minutes subjected to the respective Bank's processing turnaround time.
2. Please take note that we do not allow member in using third party bank account to withdraw, otherwise will be refunded into the game account.
3. All deposit without claim any promotion is required to reach x1 times rollover before any request for funds withdrawal.
4. Players are allowed to withdraw x5 times per day or at a maximum amount of MYR50,000 daily.