4 Simple Steps to Transfer Your Credits
Funds may transfer from your game account using the following methods:
Funds transfer to the game wallet using the following methods:
1. After logging in, click [E-Wallet] on the top menu bar at our homepage and then click [Transfer] button.
2. You will be lead to E-wallet page where all your current credits within Main Wallet and other Game Wallets are shown.
3. Select the wallet that you would like the credits to transfer from and transfer to from the dropdown button. For example:
a. Transfer from : Main Wallet
b. Transfer to : 918Kiss Slot
4. Lastly, insert the amount you wish to transfer and click "Transfer".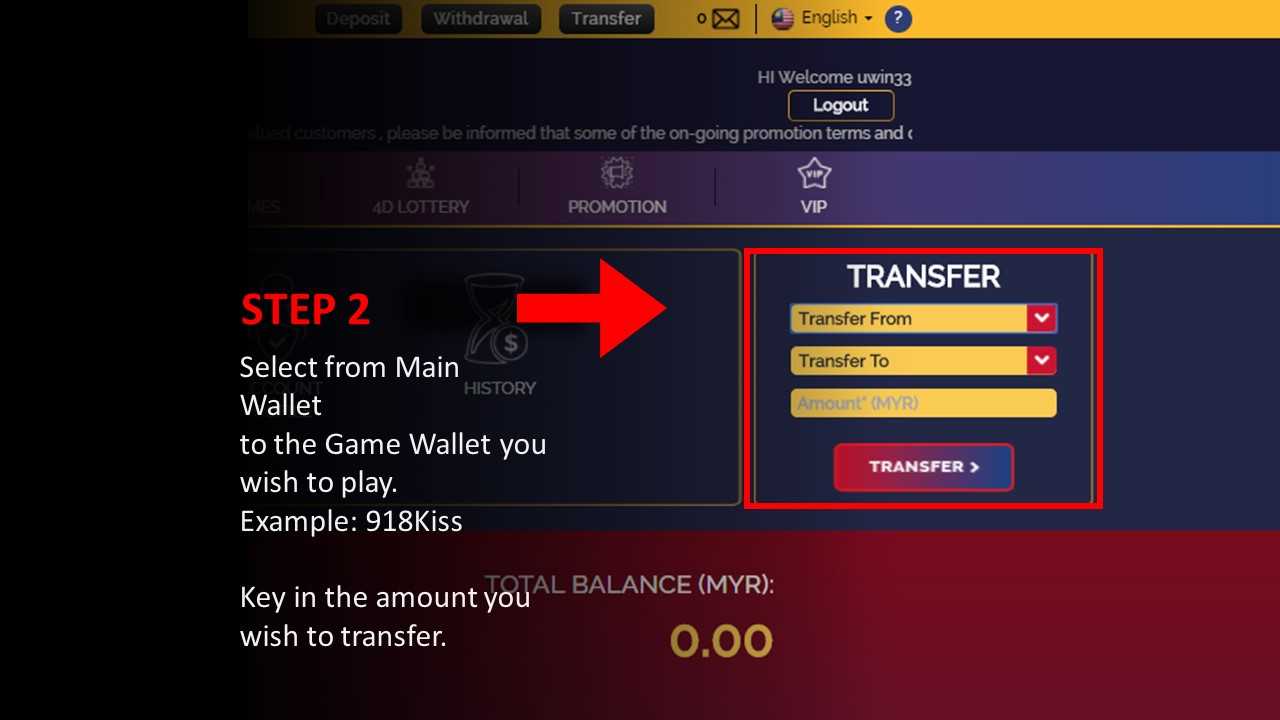 You can now enjoy your game at UWin33! Good luck and have fun!
Don't hesitate to contact us at Live Chat if you still need clearer guide.